CHATURVEDA firms ensure that doing business is not the primary objective of an entrepreneur. The aim should be to draw a combination of business motives and the inspirational social service to identify the weaker areas of human functionalities, and thereby, make them stronger in those fields. The idea is to dig out their hidden skillsets and re-establish their potentials for productive purposes.
Adopting the doctrines of CHATURVEDA makes one become a leader, who has conviction and farsightedness to lead the community at large towards a preset goal with both honesty and sincerity. Business with social welfare is the key to success.
CHATURVEDA has distinguished itself in imparting four-pronged knowledge empowerment to farmers in acquiring sustainable AGRICULTURE.
It's the only agro-industry educating farmers the way it makes sense for them. Our professional experts use practical methods and strategies to offer a tailor-made learning plan that meets the needs of each farmer in mahogany plantation, whether they have begun far behind or are already ahead in their domain. Our approach to agricultural farming goes beyond conventional mentoring to develop understanding and a passion for learning.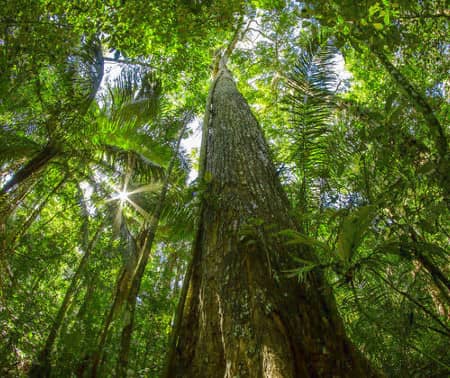 CHATURVEDA aims to provide the farmers with a holistic learning atmosphere to excel in the fields of agricultural skills, land development, and ecological balance. The team has been working for several years to relay scientific bent of mind among farmers so that they can gain a strong foothold in their respective areas and serve the society. TO INSPIRE … TO CULTIVATE … TO SUPPORT … TO CONSIDER CHANGE … FROM UNCERTAINTY TO SUCCESS!
The Chaturveda mahogany forestry specialists are working with small landholders on contractual terms to prove that agroforestry can regenerate depleted soil while protecting forest and fauna, ensuring a sustainable ecosystem while eliminating every possibility of soil erosion and combating weather hazards. The firm has reforested an average of 100 hectares of trees, or more than a million mahogany saplings in a year.
Behind Chaturveda, there's a way of thinking about our place in the world and an aspiration to participate. We call that spirit perpetual. It is founded on a basic belief in limitless human potential, a continual development. We are constantly expanding the frontier with a long-term view. Our Agroforestry-Mahogany is here to exist. This really is our commitment for generations to come and explore!
The Chaturveda team always makes it a point to attend the Kisan Mela (farmers' assemblage) to encourage farmers to initiate Mahogany Contract Farming. Over the years, this tie-up has grown in leaps and bounds towards a mutual, trustful, and deep-rooted relationship. The farmers are all the time advised to take up decent farming practices, applying advanced technologies.
Our mission is to explore traditional and new frontiers of agroforestry mahogany technology through contract farming for a vibrant effectively productive eco-friendly sustainable, ecologically profitable socially equitably responsive and resilient agriculture to the further and the nation.
Sureshkumar Konanki
(Managing Director)
Srikanth Varada
(Director)
Venugopal Yadav
(Executive Director)
N.M. Kotresh
(Executive Director)
Sudharani Parumala
(Executive Director)
Dr. Sudhakara Rao Ch S G
Deputy Director of
Agriculture ( Rtd),
( Director in Technical)
Ramanand Yadav
Honorary Director
Kedar Nath Roy
Marketing & Technical Expert
Dr Ravi kumar R Vidule
Asst Professor in Chemistry (Director in Technical)
Mutturaj.H.Kwari
High Court Lawyer
(Legal Adviser)